Diamond Microdermabrasion

Pigmentation, blemishes, black heads, brown spots, acne scars and dull or aging skin are just a few signs to remind us it is high time we got a Diamond Microdermabrasion Facial treatment for a glowing complexion and a youthful appearance.
This deeply rewarding therapy is among the simplest, most effective, and least disruptive skin cleansing and rejuvenation treatments and it is suitable for all skin types, even those with light and sensitive skin.
During this quick and easy procedure, the latest Smart Peel Microdermabrasion System offers a controlled and consistent delivery of a jet of micro-crystals or diamonds across the surface of the skin, known as the stratum corneum. As soon as the damaged outer layers of skin are evenly removed, new layers of younger and smoother skin will be exposed.
A Diamond Peel is a crystal-free microdermabrasion. During this procedure, a state-of-the-art diamond tipped hand piece will be used to gently remove the dead cells and debris on the outer layer of your skin, leaving smoother, cleaner, brighter skin.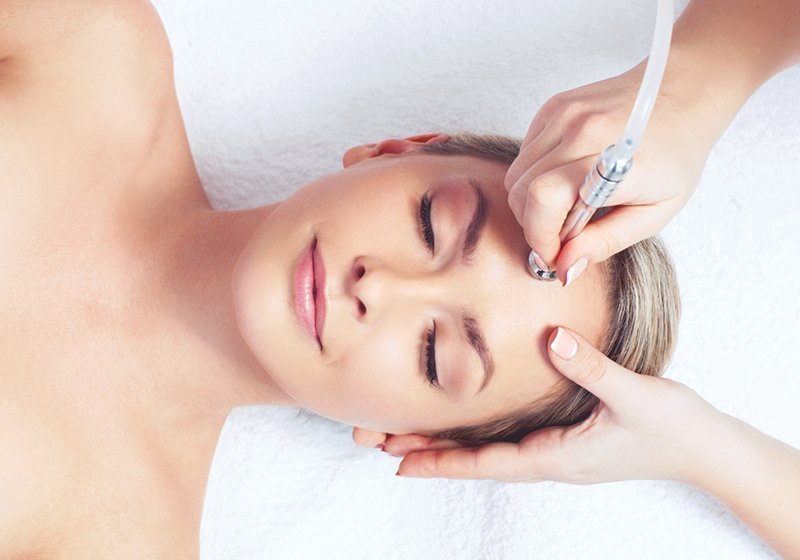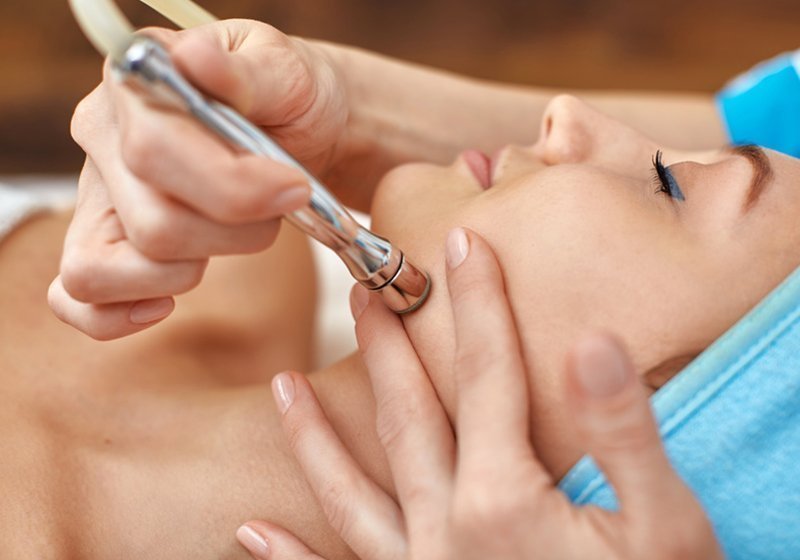 Unlike traditional crystal microdermabrasion, which blasts a stream of crystals onto the skin and then removes them from your skin via suction, the Diamond Peel uses a diamond tipped precision hand piece to gently exfoliate the skin. The risk of crystal microdermabrasion is that some crystals can be inhaled or can tear the skin or even stay lodged in the skin after the procedure. Because the procedure can be very messy when crystals are used, these old systems are being phased out. The Diamond Peel is safe, effective, gentle, clean, won't leave any residue on the skin, and allows you to see exactly how much dead skin and debris is removed.
Microdermabrasion offers benefits to anyone who wants to improve specific skin conditions and rejuvenate the overall health and appearance of their skin.
Clearer skin pores 

Fewer breakouts 

Softer healthier skin 

Renewed elasticity 

Reduced acne scarring 

Reduced fine lines & wrinkles 

Minimized age spots and sun damage 

Minimized stretch marks 

More effective use of skin care products 

Improves overall skin vitality
MAKE AN APPOINTMENT NOW for a FREE SKIN ANALYSIS