We can finally say goodbye to surgical scalpels, stitches and "traditional" facelift surgeries and discover this new, revolutionary skin tightening treatment, called Ultrasound RF.
High intensity Focused Ultrasound RF is a completely non-invasive, scar-free, innovative cosmetic procedure that uses micro-focused ultrasound RF energy to achieve tighter, firmer and lifted skin.
Getting its well-deserved title of "Surgery-free facelift", it is the perfect treatment for mild, moderate and more severe cases of sagging skin, regardless of your age and gender.
The method uses a safe, well-tested combination of radio and sound waves to deliver focused ultrasound energy directly to the deep structural support layers of skin, achieving immediate lifting and firming effect without undergoing surgery.
More specifically, the next generation Ultrasound – RF platform contains the latest synergy of sound and radio energy, designed to penetrate to such depth that previously could only be reached with surgical procedures. The concentrated energy heats the tissue and promotes the cell repair process, stimulating natural collagen production. Through this process, also known as neo-collagenesis, we achieve long-lasting remodeling and a more youthful "face-lifted" appearance.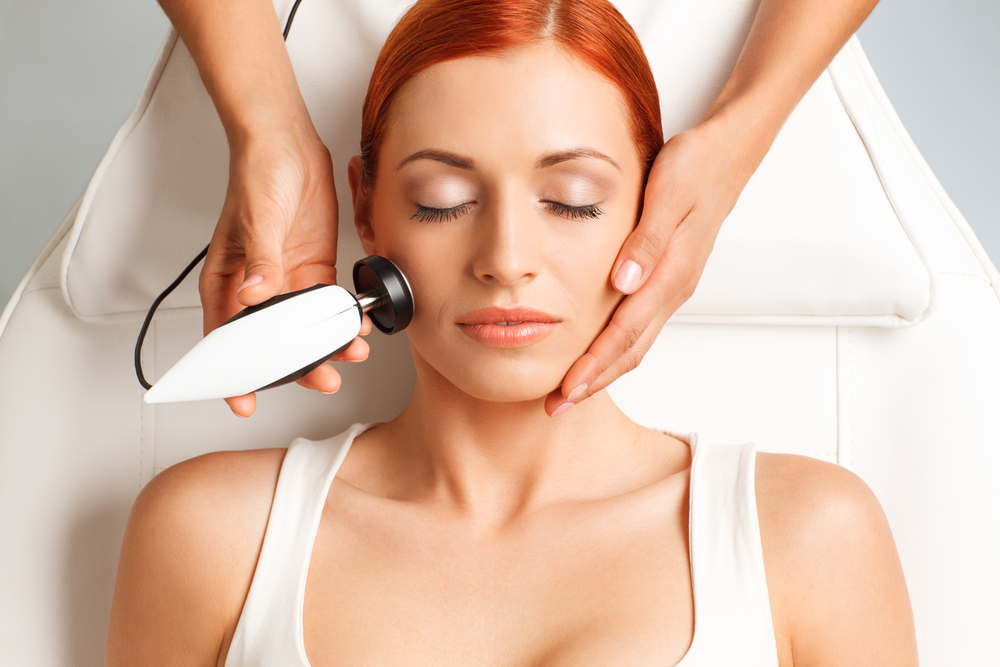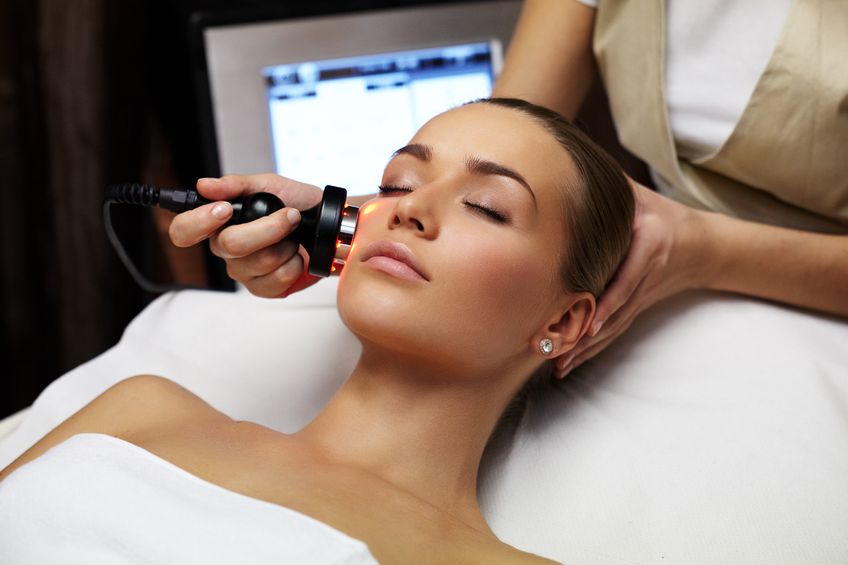 At Cosmetic Derma Medicine, we were the first to introduce the sought-after Ultrasound – RF lifting technology to the local market, changing once and for all the conventional ways of tightening loose skin and smoothing face and neck wrinkles and fine lines, restoring youthful contours and taking years off your appearance.
Radiofrequency (RF) therapy, also called radiofrequency skin tightening, is a nonsurgical method of tightening your skin.
The procedure involves using energy waves to heat the deep layer of your skin known as your dermis. This heat stimulates the production of collagen.
Collagen is the most common protein in your body. It creates the framework of your skin and gives your skin its firmness.
As you age, your cells produce less collagen, which leads to sagging skin and wrinkles. Skin laxity occurs around age 35 to 40 when the quantity and quality of your collagen begins to decline.
It's comfortable: not painful at all, but rather relaxing
A single session of radiofrequency can deliver great results – James often recommends it to her clients as a pre-party treatment. But for deeper, long-term results, Indries recommends a course of 4-6 sessions spaced between 7 and 10 days apart.
Among the treatment's major benefits are:
Treatment involves no surgery – thus, it leaves no scars or marks.

It is a totally safe treatment.

No downtime, redness or bruising as post-treatment symptoms.

The patient may resume regular activities immediately after treatment
BOOK NOW FREE OF CHARGE FOR A DERMOANALYSIS ASSESSMENT